About Kids Yoga
Yoga for Kids is a time of building strength, imagination and concentration. Students will learn yoga sequences, breathing exercises that aid concentration (perfect for studying!), and techniques for settling down, combating insomnia and anxiety. From silly, wild dances, deep breathing, to quiet time and storytelling, this class offers children a life-long practice and discipline.
Kids Yoga Classes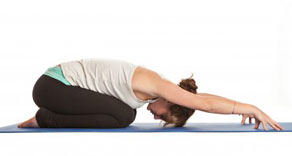 Kids Yoga
YogAmazing
YogAmazing is an innovative class geared towards our Amazing Yogis 6- 11 years old. Sequence will include both dynamic and slower paced yoga postures, breathing exercises and will end with a guided final relaxation.
Read more
Kids Yoga
Little Yogis
A fun-filled class for our yogis 3 -5 years old that blends yoga, play, dance, music and drama! Class includes variations on traditional yoga postures that help children develop physical strength, flexibility, emotional calm,...
Read more