Yoga & Art Summer Camp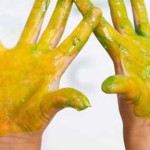 A fun filled camp for ages 5 – 14 yrs old to enhance creativity, stretching and emotional calm. Held at West Chester Activity Center from Aug 3 – Aug 7.
Signup Now
Smiling Hearts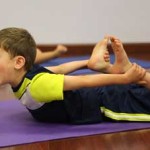 A unique program designed for kids ages 6 – 14 yrs old to develop physical, emotional and social intelligence. Held at West Chester & Kids First Sports Center.
Signup Now
Little Yogis
A fun filled class for ages 3-6 yrs old where kids stretch & strengthen their bodies while learning techniques for settling down. Held at Kids First Sports Center.
Signup Now
We have kids yoga at our Mason Yoga Studio and other locations.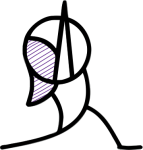 In terms of overall physical fitness, yoga improves posture, muscle tone, circulation, pulmonary function, coordination, and flexibility. Yoga also strengthens upper and lower extremities as well as abdominal muscles. It contributes to balance, flexibility, and the release of muscle tension. Yoga has been scientifically proven to benefit kids in physical fitness, cardiorespiratory effects, motor skills/strength, mental health and psychological disorders. Kids Yoga is a great complement to other sports, which may overuse certain muscle groups or not provide adequate stretching prior to doing the sport. It is also a great fit for kids who may not be that active or athletic, but will find success in yoga.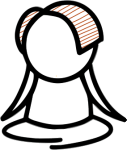 As a stress management technique yoga promotes relaxation, reduces anxiety, and improves sleep patterns. Scientifically, the mental benefits of kids yoga results from calming the heart rate, which signals the brain to activate the parasympathetic nervous system response. It also helps in circulation, glandular balance, digestion, and immunity. Yoga also decreases "fight or flight" physiological reactions to stress such as elevated heart rate and blood pressure. When physical postures and relaxation methods are integrated with breath, it creates experiences to develop a healthy and balanced life. This enables improvement in academic performance, self-esteem, classroom behaviors, concentration, and emotional balance.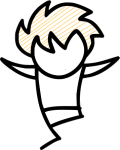 Yoga fosters self-acceptance and actualization. It helps develop self-compassion and compassion for others. It improves self-confidence, social confidence with teachers, communication with peers, contributions in the classroom. Partner yoga poses allow children to understand the concept of teamwork by working together. Yoga inspires kids to be kind, patient, accepting, and emphatic with themselves and their peers. When children realize that Yoga is a committed life long practice and a discipline versus an immediate accomplishment, they learn and accept that life is a path with good days, bad days, and everything in between.